Darmstadt: Science & Art
The 15th International Conference on Scientific Computing in Electrical Engineering (SCEE 2024) will be held in Darmstadt (Germany), organised by the Institute for Accelerator Science and Electromagnetic Fields (TEMF) at the Technical University of Darmstadt. The conference location is the Wilhelm-Köhler-Saal at the university's "old main building" which has been built in 1895 and extensively renovated in recent years.
The State of Hesse awarded Darmstadt the title City of Science in 1997. Darmstadt is home to an extraordinary large number of research facilities from a wide range of science areas. Research is not only done in the city's Technical University, two colleges and many public and private scientific and research institutions, but also in various companies located in Darmstadt.
However, Darmstadt is also full of art and culture. On Mathildenhöhe - recently designated a UNESCO World Heritage Site - rises the Wedding Tower, or - as the locals call it due to its shape - the "Five-Finger Tower". This is also the location of the artists' colony with its numerous beautiful Art Noveau houses.
The conference dinner will take place in such an iconic Art Noveau house, namely the Georg-Christoph-Lichtenberg-Haus which has been built in 1868 and renovated in 1910.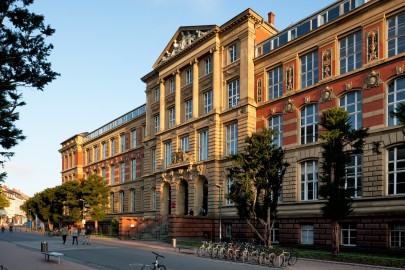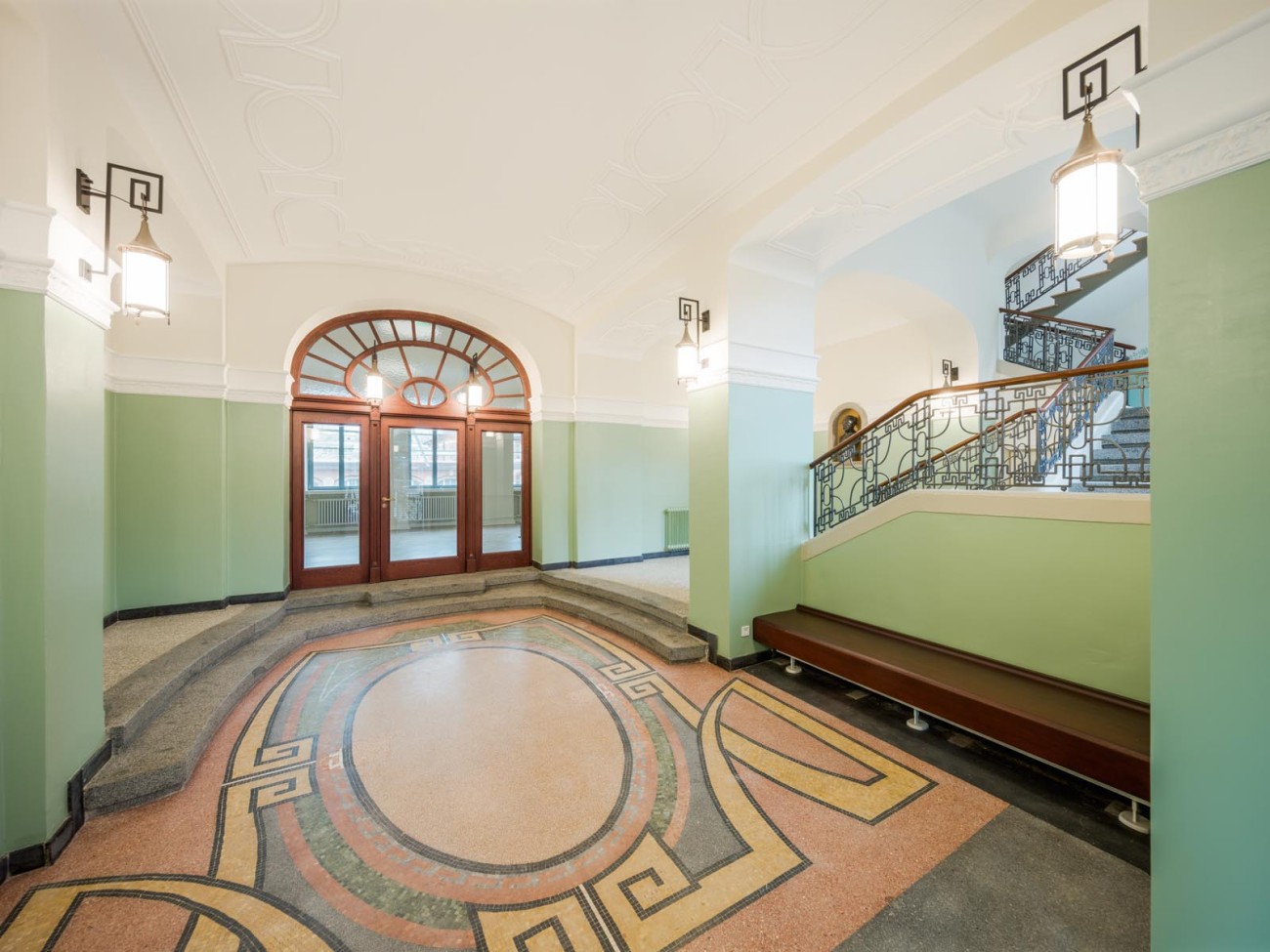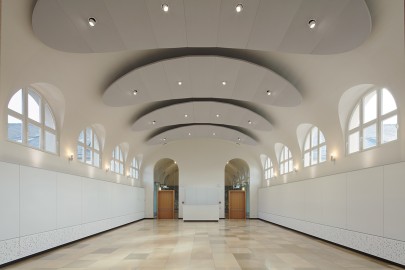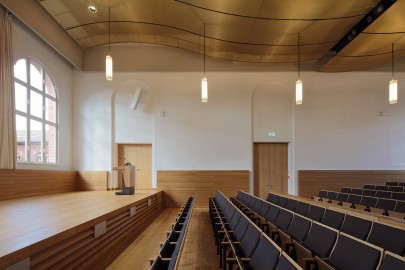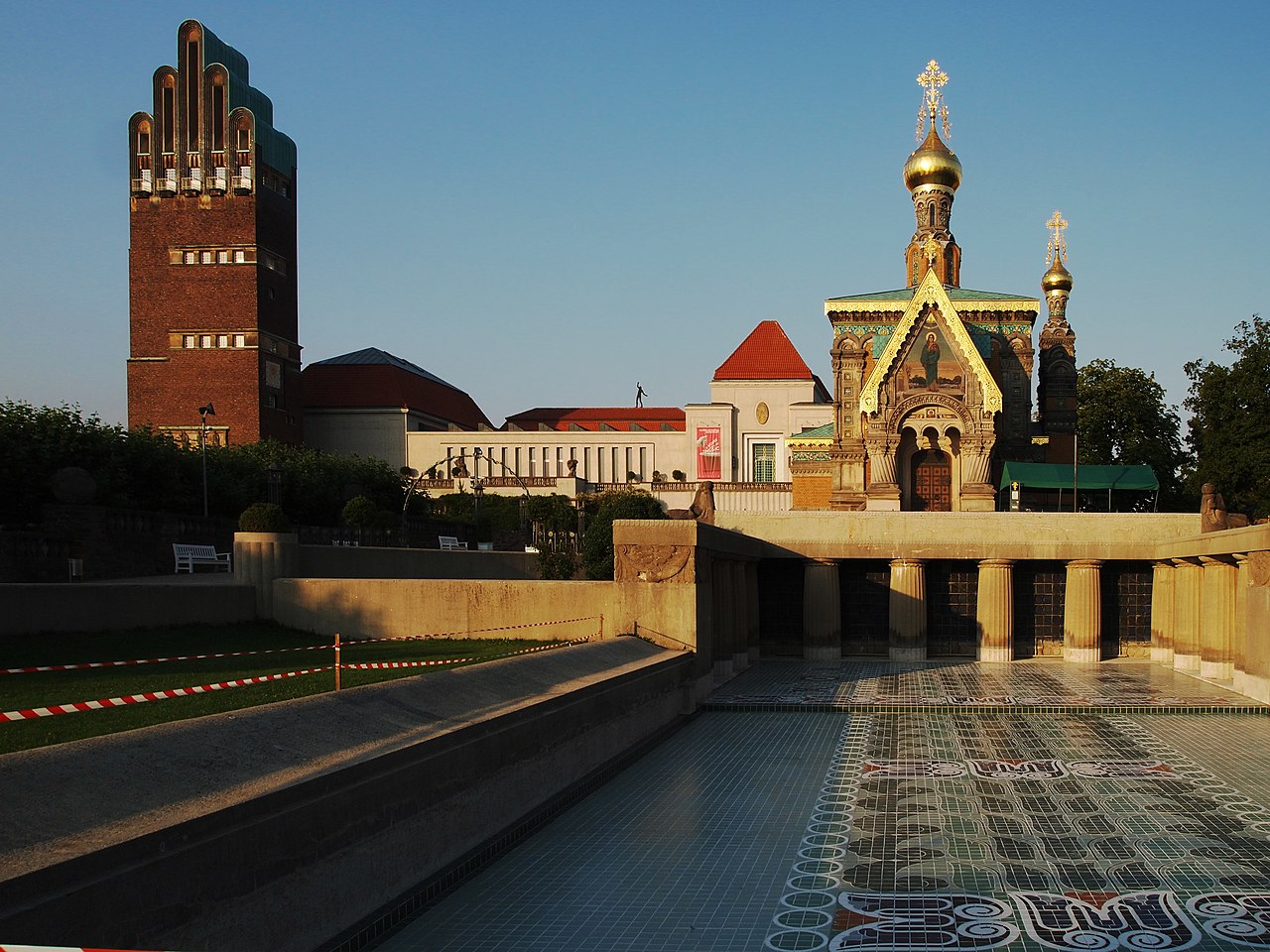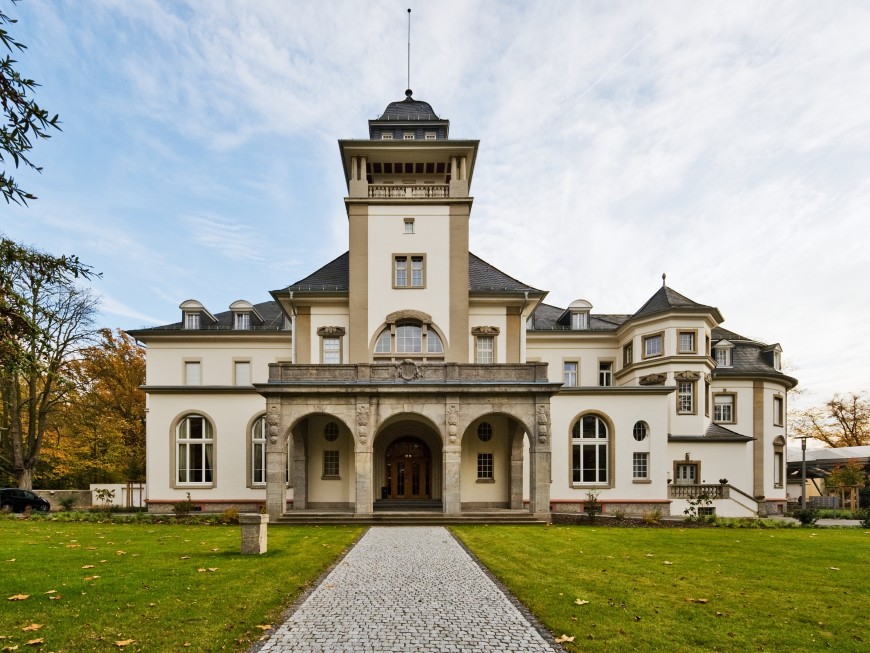 Photos: Thomas Ott, Eicken, Wikipedia.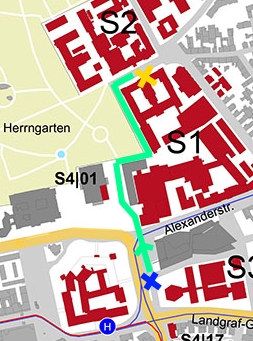 Arriving at Campus
From Frankfurt Airport we recommend to take the express bus AirLiner which offers a convenient and fast 30-minute connection from Terminal 1 to Darmstadt. Get off the AirLiner at Darmstadt Kongresszentrum.
From there (blue cross on the map), the Technical University of Darmstadt is already in eye-sight (red buildings on the map). Cross the street and walk past the university's main building and the Welcome Hotel. Proceed along the border of the Herrngarten (park). At the end of the park border, turn right. The old main building (building number S1|03, yellow cross on the map) is then on your right.
Accommodation
We recommend you a stay at the Welcome Hotel which is directly located on campus. From there, you will need only a five minute walk to the conference location. Alternative hotels in Darmstadt can be found here.